Ridge Girls win JV State meet!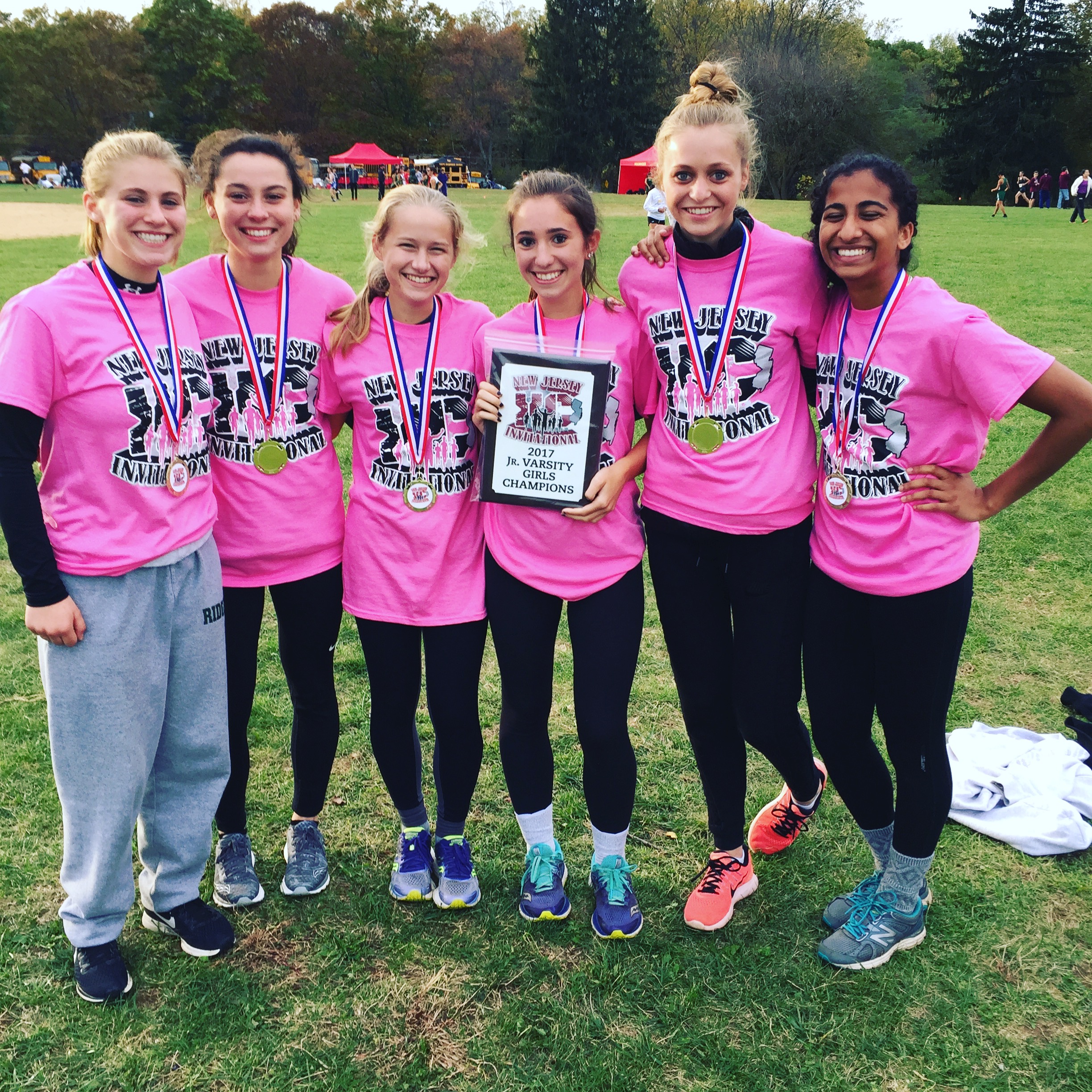 The Ridge girls XC team took the unofficial title of best JV team in NJ for the 7th time in the 11 years the event has been held.  Junior Amanda Cresanti  finished first overall followed quickly by her teammates to place 5 in the top 7 places.
The "Open" race featured JV teams number 8 runners and up.  In this race Ridge took first by 1 point over Westfield.  Junior Alyssa Lin won her first race ever as the girls packed 5 in to the top 13 places.
Full results here