First Place MOC's x2!!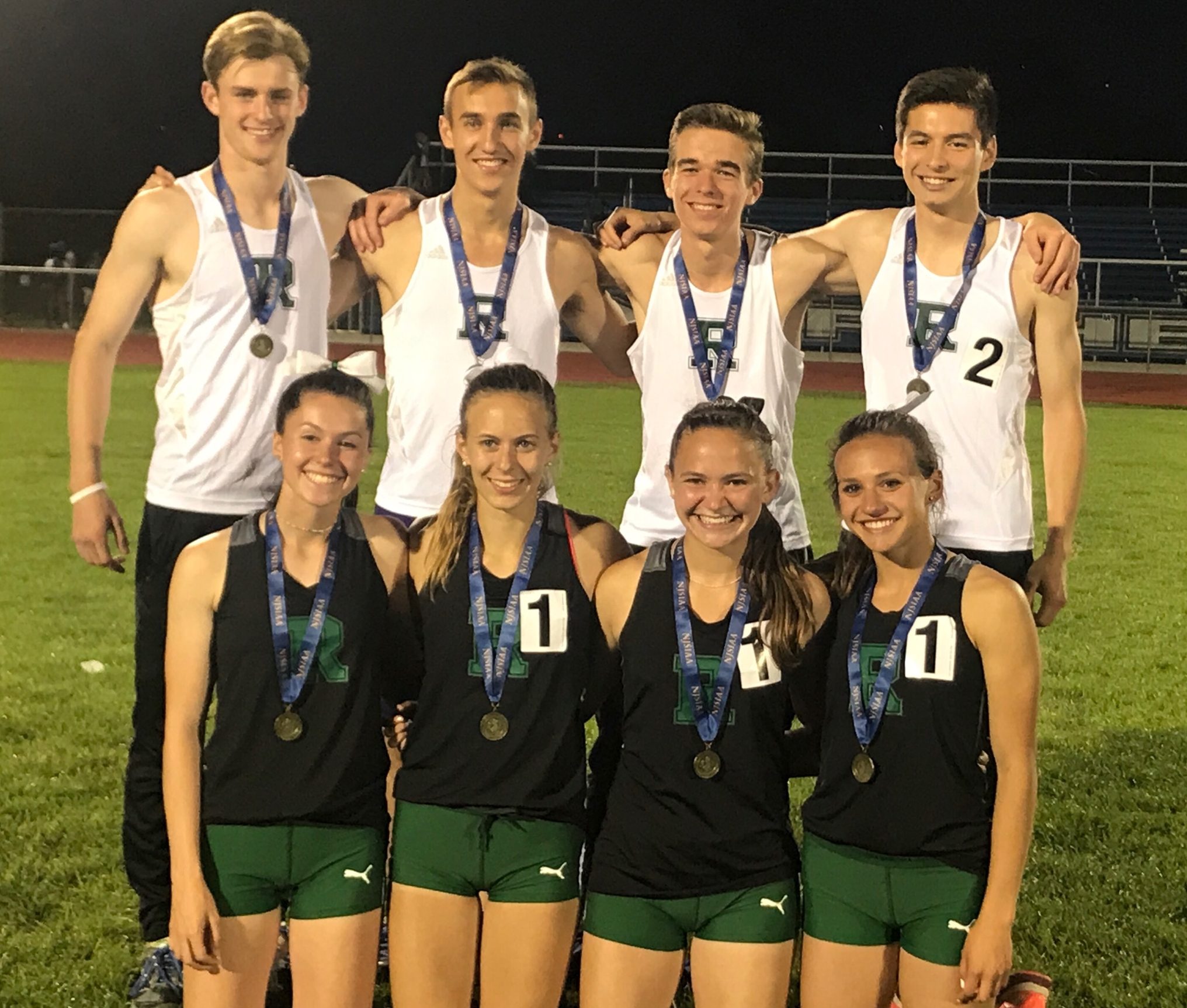 Both Boys & Girls teams pulled off dramatic wins in the 4 x 800 Rely at the NJSIAA Meet of Champions.  For the Boys team it was the first Outdoor win in school history and for the Girls it was the 3rd straight win in the event.
The boys team ran Brett Asay, Ryan Orr, Patrick Bayeux and Will Phinney.  The girls relay was Meghan Convery, Catherine Giuseffi, Kaitlyn Van Baalen and Brooke Fazio.
In addition to the wins Senior Captain Jess Creedon won two individual medals with a PR time in the 400 hurdles that took 4th overall and a 5'6″ effort in high jump to place 7th in a talented field.  Senior Brooke Fazio also took 4th in he 800 prior to the 4×800 relay win!
In the 4×400 relay the girls took 11th overall. Freshmen Olivia Cicchetti lead off in a 57.6 and Senior Emily Hirsch ran a PR of 59.3 on her last high school race!
Tim Youtkus made outdoor MOCs for the first time finishing 18th in the triple jump.
Great efforts for both teams!
Full results here