Top American 4×800 at Penn Relays!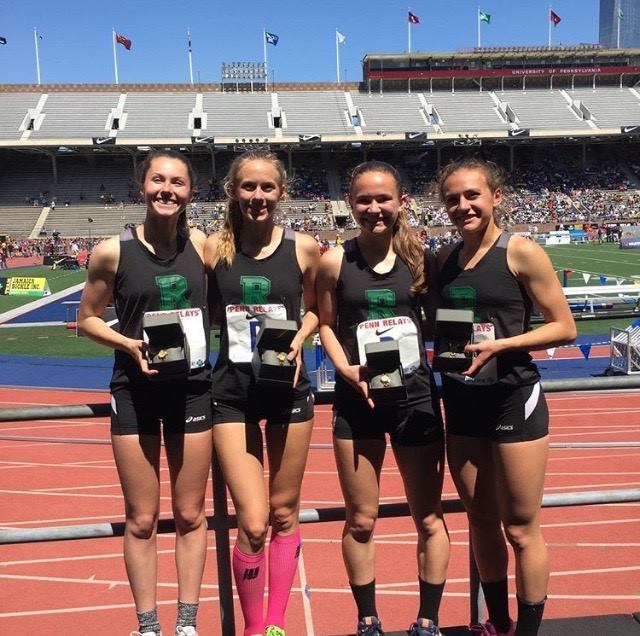 The Girls 4×800 made Ridge Track history on Friday finishing 3rd in the Championship of America race.  Finishing as the top american team they received Gold watches along with their medals.  Meghan Convery (11), Catherine Giuseffi (12), Kaitlyn Van Baalen (11) and Brooke Fazio (12)  ran a  time of 8:55.82 to set a new school record along with being a Somerset County record and 7th all time in NJ.
Over the 3 day meet Ridge competed in both the Boys and Girls 4×100, 4×400 and 4×800 relays.
In addition, Senior Cpt. Jessica Creedon was the first Ridge High Jumper to ever compete at Penn and finished tied for 8th with a clearance of 1.67 meters or 5'5.75″.
The boys team ran their fastest 4×400 of the season.  The team of Brett Asay, Ryan Orr, Cameron Lloyd and Will Phinney combined for a 3:24.95 time.
All results are here along with video of races (subscription required to USATF.tv).
Many more great pictures form all 3 days on the Ridge Runners Facebook page.