1st Place Meet of Champions! 4 x 800 Relay sets venue record!!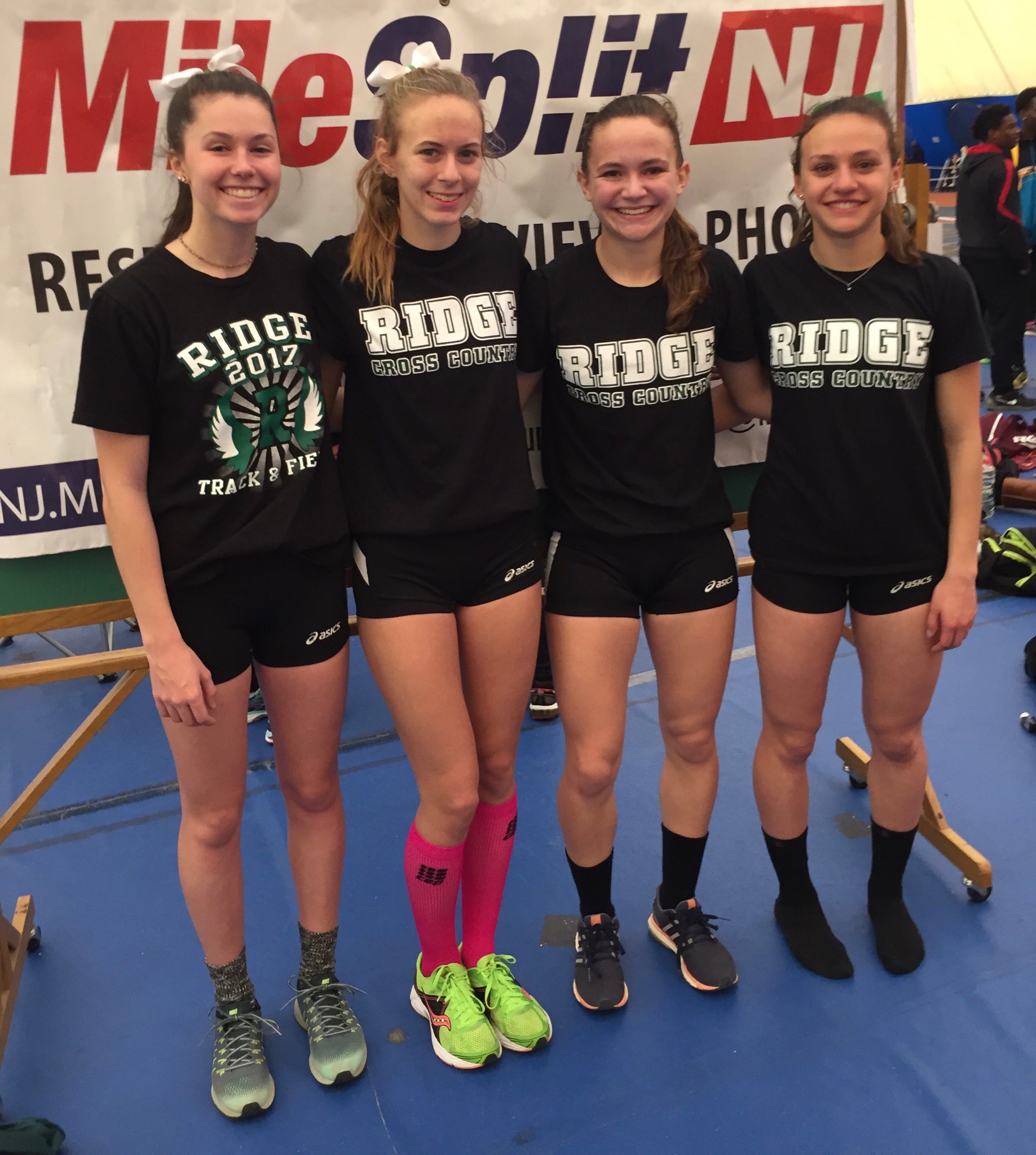 The Ridge Girls 4 x 800 Meter Relay team of Meghan Convery, Catherine Giuseffi, Kaitlyn Van Baalen and Brooke Fazio won the inaugural 4×800 at the NJSIAA Indoor Meet of Champions.  Running a full 20 seconds ahead of the 2nd place team the girls set a venue record while running a NJ #1 and US #2 time of 9:14.47.
The same group returned later to narrowly miss a medal in the 4 x 400 with a 9th place finish and a new school record of 4:02.08.  Senior Jessica Creedon took 3rd in the High Jump with a clearance of 5'4″.
On Saturday the Boys team of Brett Asay, Patrick Bayeux, Tommy Martinson and Ryan Orr took 5th in the 4 x800 with a team time of 8:08.94.
Senior Will Phinney placed 6th in the 800 with a time of 1:57.08, improving on his previous school record.